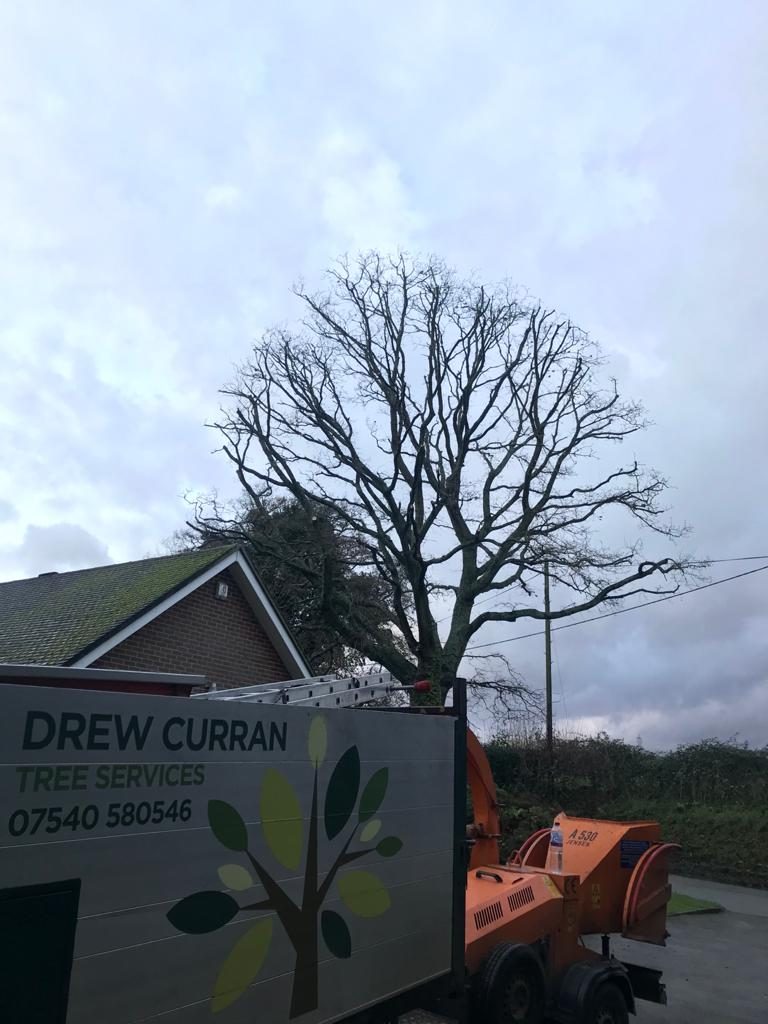 Reducing the overall size of a tree by a specified amount.
Reasons for Crown Reduction – to increase light, reduce overall volume, weight and sail to the tree. If your tree is close to power lines etc then this could be a viable option.
Aesthetically – to create a tidier looking tree and improve form.
Before Reduction

After Reduction

Small Reduction

Very Large Reduction

Large Hedge Reduction

Very Hard Reduction of Veteran Oak (for safety purposes in process)

Reduction in Progress

Monolith of a Veteran Oak in Progress